Happy New Year friends! I wish you all the best for the upcoming year.

So my birthday was at the end of the year and the hubby bought a new bed frame. Yay! I really love it and cannot wait to pick it up! I chose not to get the matching headboard because I'm looking for something different with a vintage feel. I'm on the hunt for something chic. I'm into old make shift relics from old bars and hotels, vintage wall paper, huge paintings, painted walls, dark wood, fabric covered, and tufted head boards. Here is a few ideas...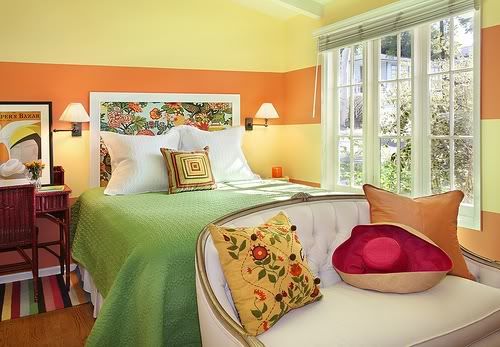 Very colorful portrait headboard.
Wall paper covered section.
F
abric covered for the kiddos.
Fabric covered with fringe.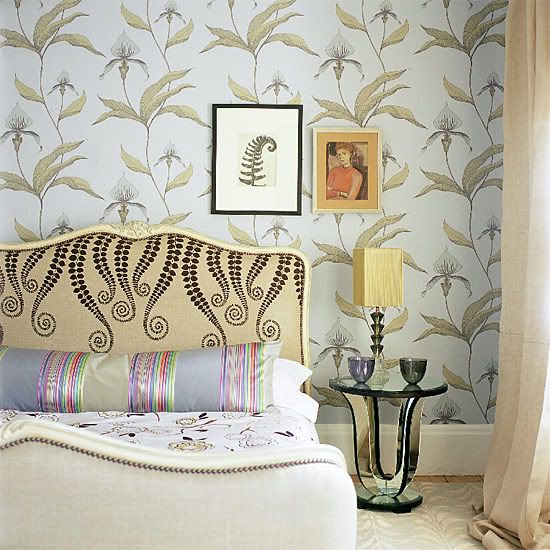 Reconstructed vintage headboard.

Vintage fabric covered portrait headboard.

Simple, sweet wall paper cut out.

I LA LA Love this old relic! Where can I get one of these? I have wanted this or even something similiar for 2 years. LOVE.
Here are a few more that you can buy now on etsy. I found a gorgeous dark walnut slab for a cal-king, an adorable tufted pink velvet in a full size (personally it will look great with a queen or even a cal-king), and a cute little colorful reconstructed vintage headboard. I will keep you posted on this project with before and after photos. I may not find my relic, so I might come up with something on my own. We will have to wait and see.